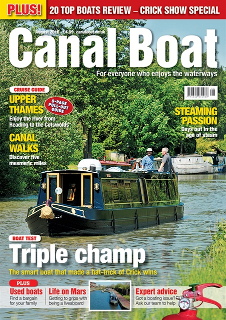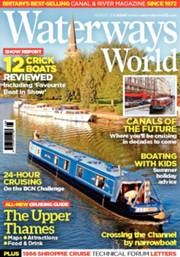 NB Betty receives some press coverage in August's waterways magazines.
She has a brief review in Canal Boat magazine:
Surely the most eye‐catching boat at the show.
⋮
The shell is by Mel Davis and looks fantastic, with fine shapes and smooth finishes.
The 5–paragraph article is on page 42.
There is more coverage in Waterways World with a 3–paragraph article on page 24:
… a very distinctive and traditional craft.
Pictures of NB Betty under construction are in the gallery.
A full test and review of NB Betty is promised for the September edition of Canal Boat, which will be in the shops in — you guessed it — early August!
Waterways World are hoping to cover her in more detail in a future issue.